1st Grade in the Hilltop Art Room
Hilltop School
Thursday, November 21, 2019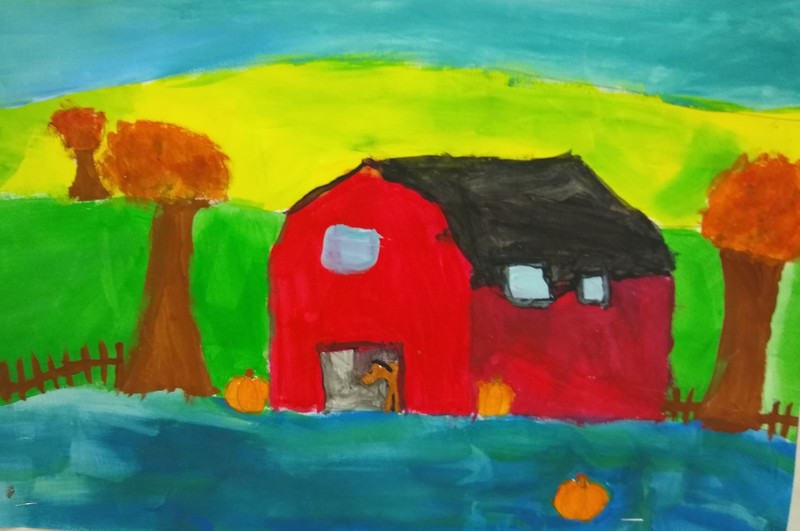 Hilltop's 1st graders are honing their skills in Mrs. Na's art room. All first graders have been learning about the qualities of different pictures. Students have identified that scenes are a type of picture that tells a story, while portraits show pictures of people and still-life drawings are pictures of things that do not move. During the month of November, students have focused on landscapes, which they have defined as pictures of the land.
Mrs. Na's first grade artists have been honoring the farms of America with their paintings of barns. Painting a picture of a barn is not a simple process in Hilltop's Art studio. With guidance from Mrs. Na, students have learned the skills necessary to make the barns appear three dimensional. Students also learned the importance of shading, allowing for more perspective in their piece. They've also used the tools of perspective and proportion to show depth and space. By applying these effects, students were able to make the barn scene look more realistic.
Hilltop's art studio is about more than just drawing and painting – students are taught skills that they can apply to projects in the classrooms, as well as an appreciation for famous art pieces. Ask your child about what they are working on in their art class or what famous artist have they have learned about recently.