EDIT MAIN
A Message from the Superintendent of Schools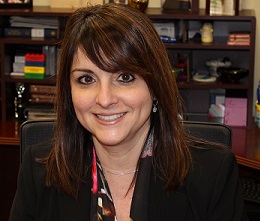 Dear Parents and Guardians:
The beginning of another exciting and productive school year is here. Our faculty and staff remain committed to fostering the academic, social, and emotional development of all students while providing them with a first-class educational program. Our Back to School Nights will offer you the opportunity to meet our fine educators.
There is no better way to begin the year than to share some highlights of what has been recently accomplished in the district and to communicate a few of our district initiatives for the 2019-2020 school year which are directly linked to our district goals of Student Achievement/Academic Innovations and Enhancements, Wellness and Safety, and Community and Global Citizenship.
Construction of a vestibule for added security at Hilltop School
Creation of a Student Wellness area including the expansion of the counselor and nurse's office at Mountain View
Establishment of a Staff Wellness Committee
Hiring of a Technology Integration Specialist
Installation of additional video cameras for increased security
Renovation of the basketball court at Hilltop and paving of parking lots at both schools
Design of a collaborative 7th grade math classroom
Last year we invited staff members, parents, community leaders and other interested members of the public to work together with the administration and the members of the Board of Education in the development of our five year District Strategic Plan. Our Strategic Plan is a living document that through the continuous and careful review and purposeful implementation will assist us in effectively planning for the future of our students and our district. The plan will drive the district's financial commitments through the approval of the Board of Education. This year will lay the foundation for the work that will follow over the subsequent two to five years. You can view my presentation to the Board of Education here.
I am confident that the administration, faculty, and staff would agree that we are proud and grateful to serve in this wonderful community and as such, we begin each school year with a renewed sense of purpose.
Thank you for your continued support of our school district!
Sincerely,
Dr. Mitzi N. Morillo
Superintendent of Schools