EDIT MAIN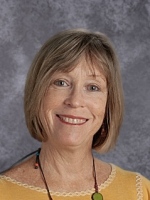 Nurse Carol Anne Pagana RN,CSN
Phone - 973-543-4251 ext. 142 | Email -pagana@mendhamboroschools.org
HEALTH OFFICE HOURS:
You may call the nurses office directly by dialing 973-543-4251 ext 142. Please leave a message if I am not at my desk and I will get back to you as soon as possible. If urgent, leave a message with Ms. Katie Dicristina in the Main Office.
From 10:40-1:15 I am in my office in the cafeteria to best meet the needs of the students during recess and lunch hours.
FORMS:
Please click on the Forms links to the left for important forms that need to be completed at the start of each school year:
INFORMATIONAL LINKS:
Be sure to view the resources and articles we have highlighted under our Informational Links to the left, and National Health Awareness Months