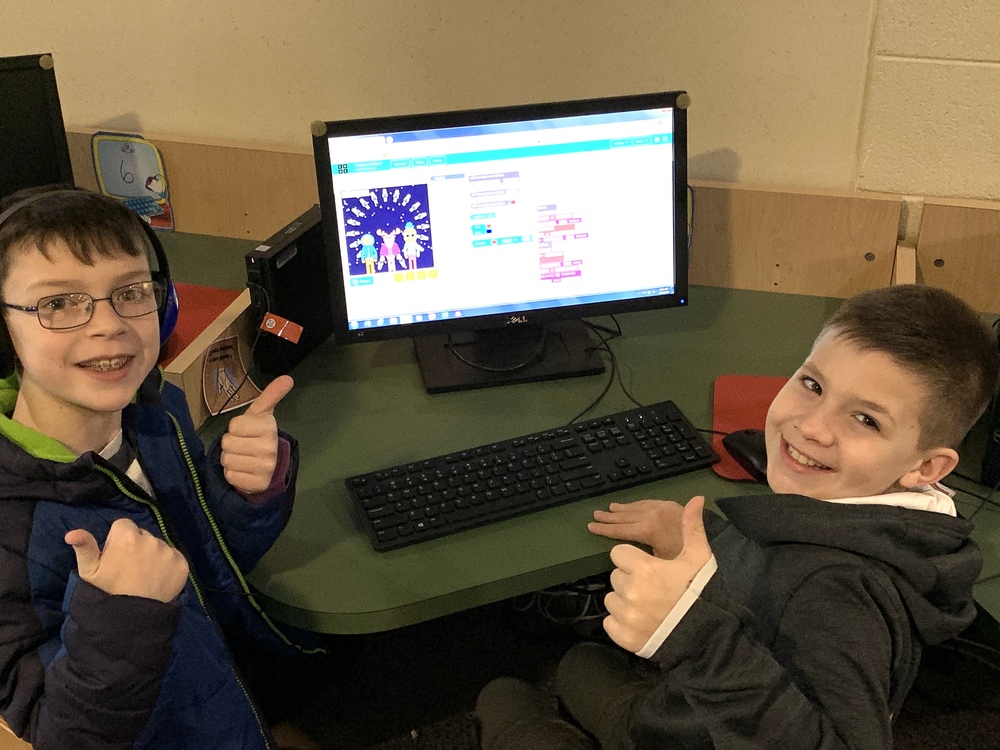 Hilltop Students Code in December!
David Heller
Friday, December 13, 2019
Hilltop's second, third and fourth graders participated in the HOUR of CODE throughout December and during Computer Science Education Week 12/9-15.
In today's world, computers are everywhere, changing every industry on the planet. In order to continue our exploration of how technology works, develop critical thinking and problem solving skills, and collaborate with our peers, Hilltop students joined more than 100 million students, around the globe, who have participated in the Hour of Code.
With Mrs. LeMay, Hilltop's Library and Media Specialist, students explored algorithms, loops, debugging, the importance of attending to details, critical thinking, using models and simulation to explore complex systems, and the power of perseverance and collaboration. All of these elements are not only critical components of computer programming, but are applicable to many areas of learning and life. Students followed the Flipgrid CODE Explorer series where they listened to real life CODERS from Flipgrid share their knowledge and experience.
Students used various platforms to write code using a visual programming language called Blockly. Grades 2-4 have access to Mrs. LeMay's Hour of Code document through Google Classroom. This document has links to many of the videos and programming platforms we used throughout this unit. For more information about the Hour of Code, go to https://hourofcode.com/us.
**Pictured Below: Students hearing about real world coding applications from founder of The Hour of Code, Hadi Partovi , students using Code.org, Google Made with Code and Google Elf Boogie.